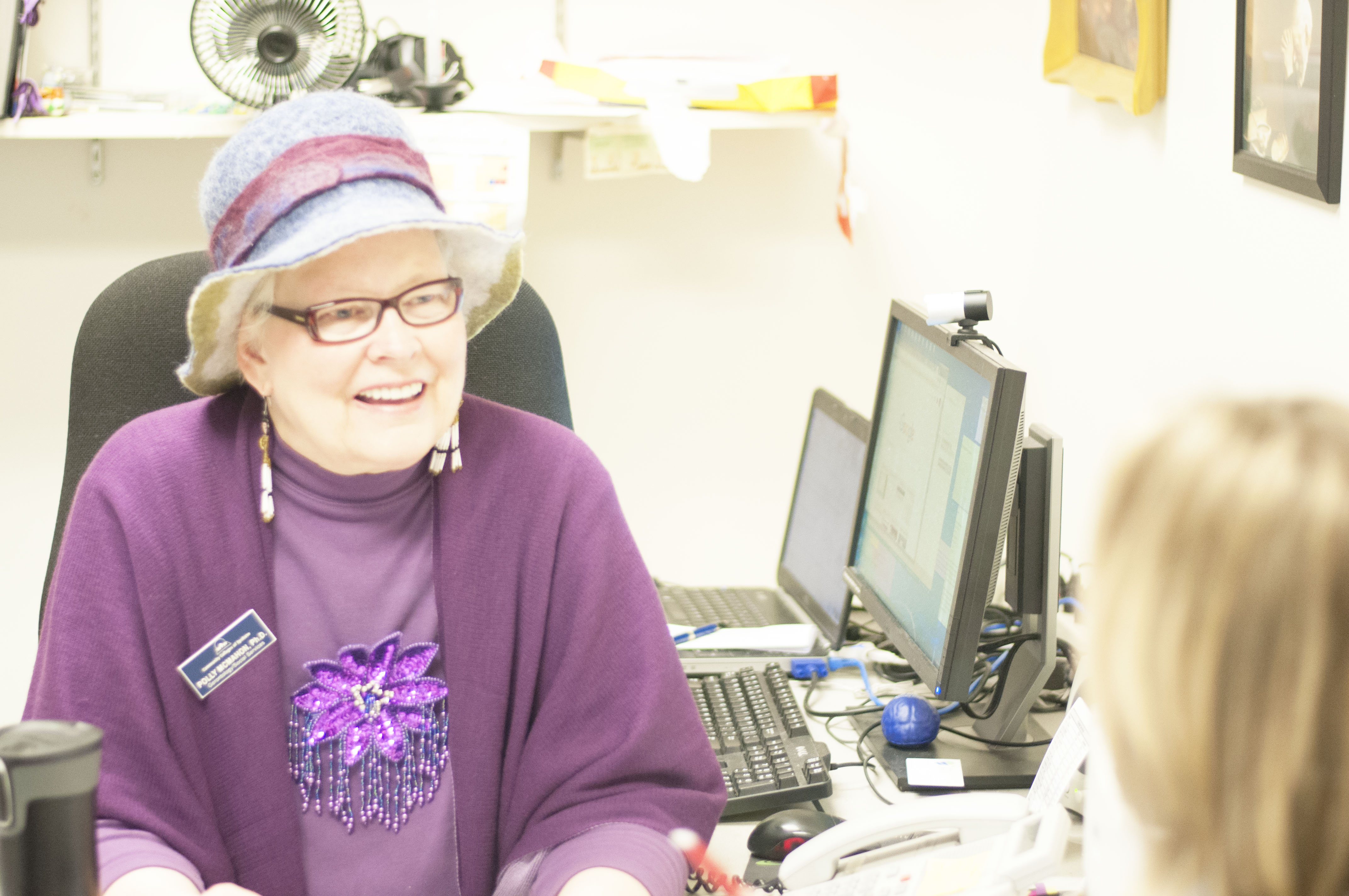 Spokane Falls Community College's Social Services and Gerontology Instructor, Polly McMahon, is set to receive the faculty of the year award.
McMahon has been an educator in the technical department at SFCC for over 21 years, this year she is being named "faculty of the year". This award is given by the Washington State Association of College Trustees and the award ceremony will take place at Big Bend Community College on May 25.
"I'm thrilled for Polly, she is so deserving of this award," said Senior Secretary of Human Services Bonnie Dean. "She's encouraging, motivating and always available for 'chats and chocolate' to keep her students on track. It's an honor to work with someone so incredibly amazing."
According to McMahon, her motivation and inspiration to continue educating comes from her students and other staff members and learning the obstacles that they have overcome.
"To have a job that you come to everyday will have something that will transform my life, how lucky can you be?" said McMahon. McMahon was also on the board of directors for the CCS Foundation and helped start a scholarship for gerontology and social service students.
"Doc Polly is a flawless example of what community college educators should be—not just here in Washington, but in our country as well," said Janet Gullickson, SFCC president. "She is bright, compassionate, resilient and an expert in her field and profession. She is passionate about students and colleagues and it is that passion that makes her a deserving winner of this award. She is the heart of SFCC."