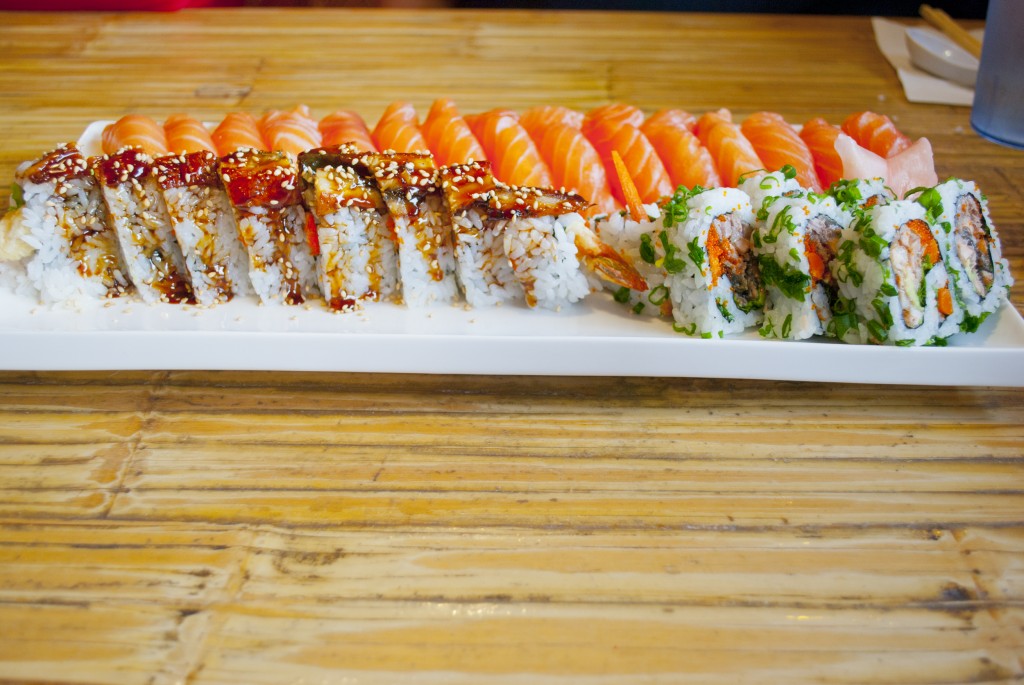 Often, the culture behind a restau- rant and its authenticity can be lost, especially when it's being slowly Americanized.. If you are looking for something with more home-style cooking that's traditional to its origins, Yuzen, a Japanese owned restaurant, might just be the place.
Yuzen restaurant opened only a year and a half ago, making it fairly unknown to the public here in Spokane. It is located where the old thai bamboo was previously, up on division street right before Ross or right after Northtown Mall. Taiki Hanamoto, the owner and chief of Yuzen, serves many different items which include but are not limited to; traditional home-style meals that he grew up with or are popular in Japan, sushi, and brews exclusive to Japan.
"I just can't eat pizza and burgers every day." said Taiki Hanamoto "I need something more, more variety." Hanamoto says he gives his custom- ers the opportunity to a new experi- ence with food that they may not have encountered before. Yuzen provides dishes that are not common here in Spokane, from Okonomi Yaki, a cabbage pancake, to the Smelt-fish, a lightly breaded fish that is soaked for 48 hours in sweet vin- egar. Yuzen works hard to serve food that is a family favorite for him and his hometown.
"I eat what I serve." said Hanamoto "Most places don't do that here."
One popular dish is Saba Mackerel, which is brought in whole, then cut, salted, pickled and soaked with vinegar. A very healthy dish considering its high protein content.
This is one of Hanamoto's favorite dishes to prepare. Hanamoto states that it is the best fish they serve while speaking about how important home cooking really is.
"People should make sushi at home," said Taiki Hanamoto "You should make a mess, rice everywhere, its home cooking. As long as you have fun. That's all you need to know."
At Yuzen, a person can enjoy this kind of mentality; that cooking should be fun, shared and enjoyed, easily and with consistency. For Taiki Hanamoto and his wife Junko are the only two people who cook and prepare the food, creating a unique experience unlike many other sushi restaurants in Spokane.
"The most authentic Japanese food in Spokane, hands down." said Josh Mansoner, an employee of Yuzen.
Ari Foster