Revisions Made To Title IX Aim To Protect Students
Changes in SFCC's Title IX aim to do more to defend student rights amidst claims of sexual assault.
In the past month, CCS has made changes to the way they handle the Title IX article, which primarily deals with sexual discrimination in educational settings. The changes were made to protect a wider range of people, specifically those who are accused of sexual violence, so there is now more equal opportunity for either party to defend their testimony.
Title IX of the Education Amendments of 1972 states "No person in the United States shall, on the basis of sex, be excluded from participation in, be denied the benefits of, or be subjected to discrimination under any education program or activity receiving federal financial assistance."
The protections afforded by Title IX currently protects students from unwanted attention including from harassment and sexual violence regardless of gender.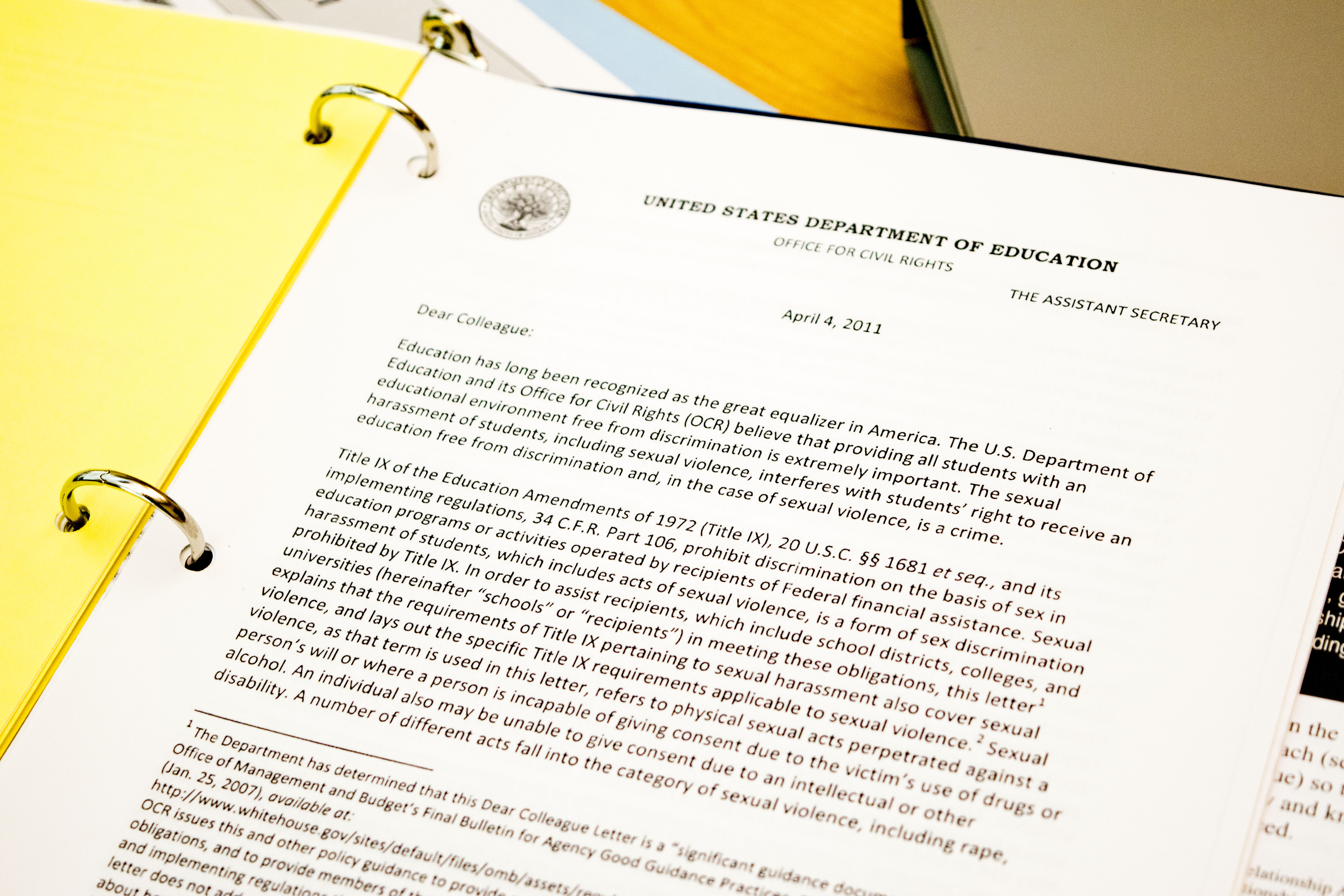 Spokane Falls has changed its code of conduct in the past month. The changes made related to Title IX give both parties access to documentation related to the case. The accused now have the ability to go through an appeals process as well.
"Our processes seem to work," said SFCC Vice President of Student Services Darren Pitcher.
At SFCC, administration is required to have a Title IX coordinator train them each year on current processes or any changes implemented.
The United States Department of Education's Office of Civil Rights defends Title IX through compliance reviews. These are investigations to discover systematic violations through sources, rather than relying solely on complaints.
"There are poorly trained administrators, faculty, and students investigating alleged criminal conduct, sitting in judgement and doling out punishment," said Charles Wayne, quoted from a February 2017 article on nytimes.com, Universities Face Pressure to Hold the Line on Title IX.
Title IX already gave schools the right to order a no-contact directive to prevent the accused student from approaching or interacting with the other. However, it does not allow schools to discourage either party from continuing their education.
Although the Trump Administration is working towards other possible alterations to Title IX, Pitcher isn't expecting any drastic changes to Spokane Falls' ways of handling a situation. Typically, only 6-7 cases are reported on campus each year, rarely any being a violent case, according to Pitcher. They are handled as early as possible after a report. Students are usually sent to a different campus if they are convicted in a minor case.