Everyday, we are surrounded by incredibly talented individuals, often unknowingly. The Wire Harp puts the work of those individuals into student hands.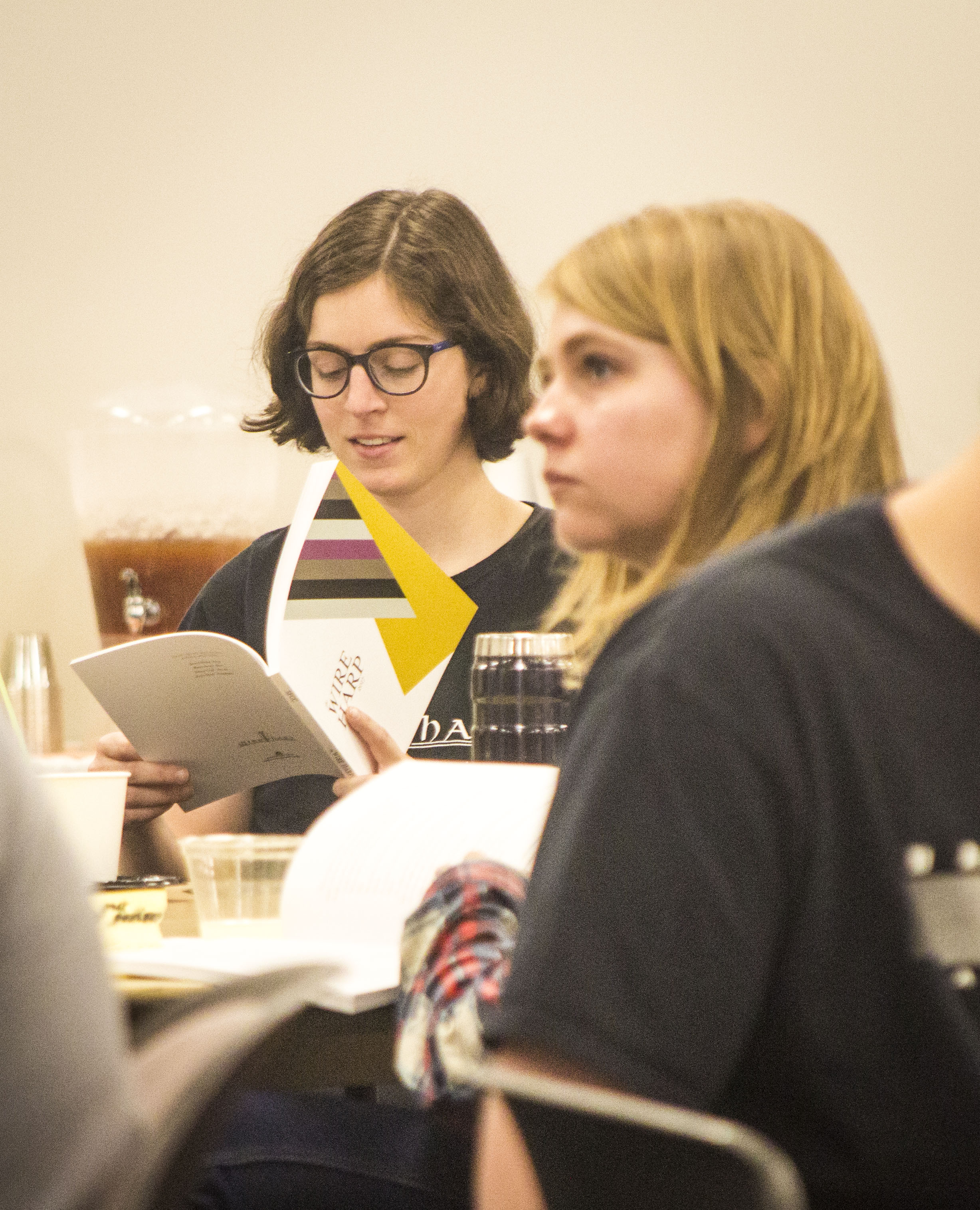 SFCC's annual creative arts magazine The Wire Harp showcases the literary and artistic talent of the college's students, staff and alumni.
Among the publication's staff is Connie Scott, a co-adviser with Doug Crabtree and Laura Read.
"It's one of the biggest collaborative projects that we have at the Falls," said Scott. "I think it makes our school all the more vibrant."
Laura Stephenson is the literary editor of the Wire Harp and author of the magazine's non-fiction piece, Wretched . She believes that the publication increases interest in poetry and short stories at SFCC.
"The Wire Harp in particular makes our school a little more prestigious," said Stephenson.
While the staff works hard to bring awareness to their publication and tries to get as many submissions as possible, the amount of work they publish is certainly finite. According to Scott, out of over 100 submissions, only 30 are published.
"We don't publish more than two works by anyone," said Scott.
The Wire Harp not only gives students a platform for their creative endeavors, it also gives students the experience of working on a magazine from start to finish. "I wish I would have known about the club sooner because I definitely would have joined sooner. It's really fun," said Macey Schallert, a staff member of the Wire Harp.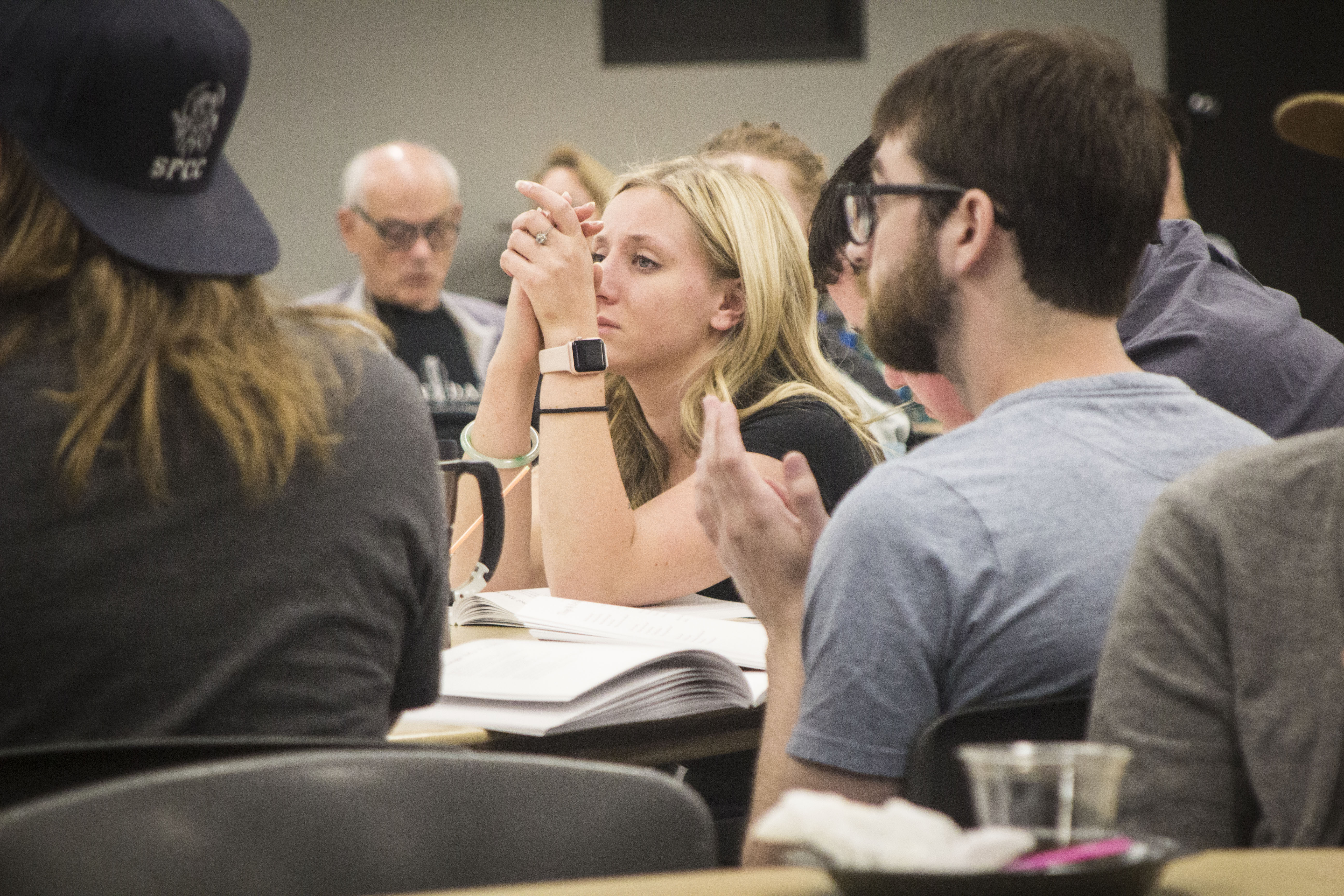 The Wire Harp got it's name in 1984 from Almut Mcauley, an english instructor for SFCC and the faculty adviser for the Wire Harp from 1984 to 2005.
The magazine is named after a collection of ballads by East German writer Wolf Biermann published in 1965. In one poem, titled Ballad on the Poet Francois Villon , the barbed wire that lines the Berlin wall is compared to a wire harp as wind passes through it. In their 30th Anniversary issue, the Wire Harp staff explained the connection between this idea and their publication.
They wrote: "The 'wire harp' is a celebratory symbol for the creative voice that cannot, and should not, be repressed, no matter the oppressive context that may surround it."
The 2017 issue of the Wire Harp can be found on campus in Building 24 or online at http://graphicdesign.spokanefalls.edu/wireharp. Submissions for next years issue will be accepted starting in October 2017.