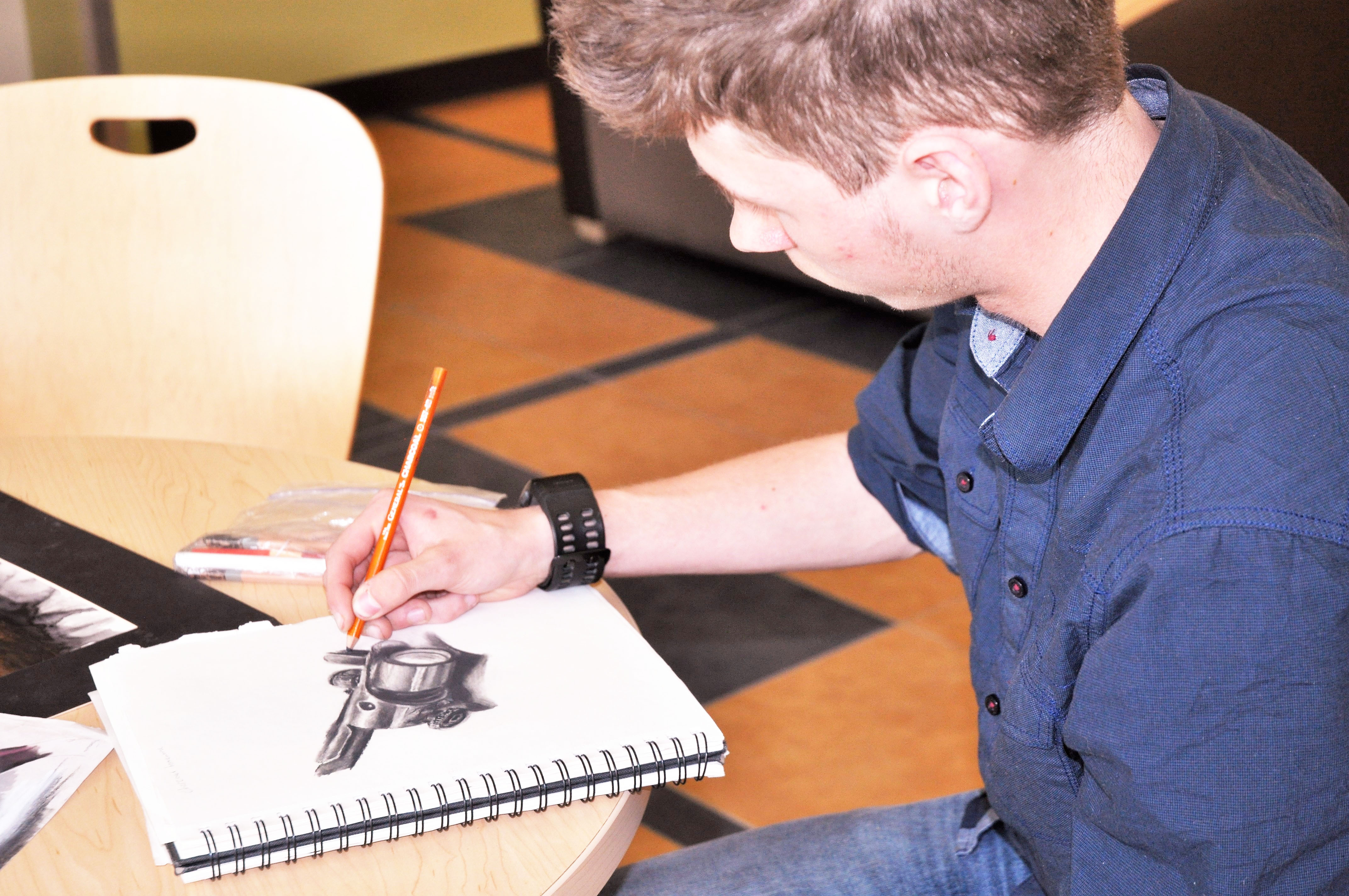 Charcoal, pastel and pencil are the mediums in which one young artist uses to bring his art to life.
19-year-old SFCC student Benjamin Giachetti was born and raised in Spokane, WA. Despite his family's lack of personal interest in the arts Giachetti became captivated by the subject in grade seven. His drawing capabilities significantly improved during his sophomore year of high school when attending an art class taught by a Central Valley High School teacher Jenne Hatcher.
"I think Ben developed more than any student I've ever had," said Hatcher. "Every semester, he would shock me with his growth as an artist."
His creations consist of sci-fi themed sketches and drawings, several resembling characters seen in the video game "Halo", with others inspired by Marvel film characters.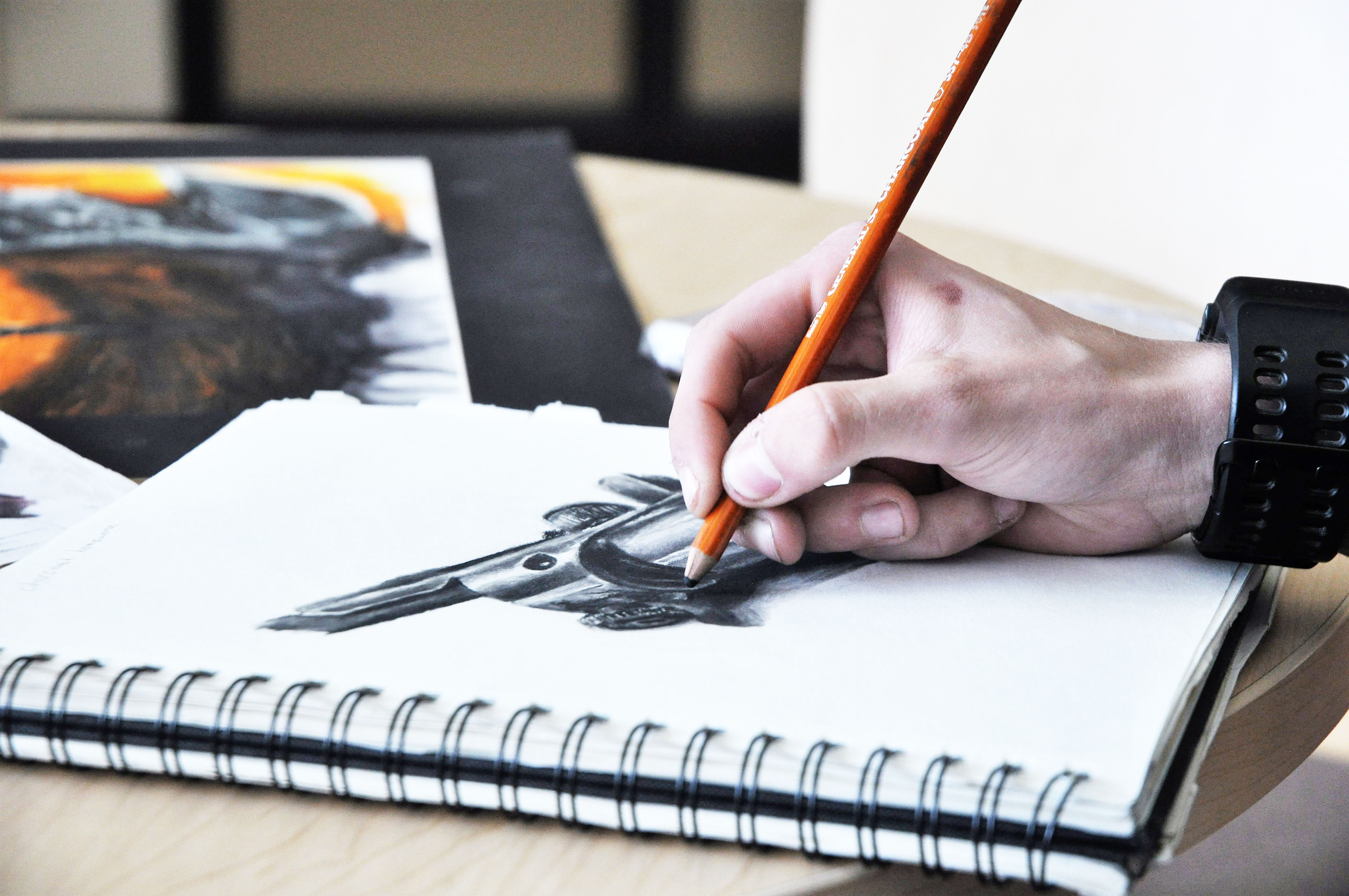 "It helps me get away with the stress that's been going on in my life. Plus, it helps me open my world a little bit, 'inside in here'," said Giachetti. "It helps me 'to show' what I think or what I feel when I watch a movie, or play something".
Giachetti began attending SFCC as a higher education starting point. After earning his associate degree through the college Giachetti plans to transfer to Eastern Washington University. The exact major Giachetti plans to pursue is currently undecided. However, he is sure of one thing; a degree in art will be pursued in his future.
Art educators who have taught Giachetti in the past speak highly in regard to his ambition and classroom attitude.
"He listens to constructive feedback," said Megan Haworth, art instructor at SFCC. "He is fearless about improving his art; you can tell he is passionate about what he does".
During his art course with Haworth, the class was instructed to create a colored pencil surrealist collage similar to pieces created by the well known Belgian artist, Rene Magritte.
"He had a really awesome concept, his idea was incredibly strong," said Haworth. "He made one of the better drawings in the class".
Giachetti's current work is comprised mainly of charcoal and colored pastels that come together to form intricate landscapes and fantasy illustrations.
"The thing about art is that it's very time consuming" said Giachetti "I've learned from the past that I just need to be patient and take my time, don't rush it".