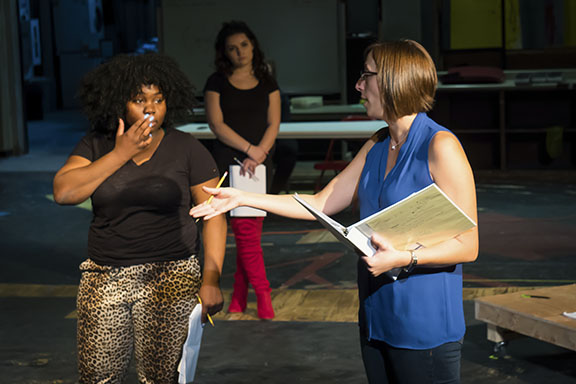 Rush to the SFCC Spartan Theatre for their new Russian Play.
Nov. 9 will be a fairytale night as it is the opening of The Fairytale Lives of Russian Girls at the Spartan Theatre here at SFCC. This show features a young woman traveling back to Russia to get rid of her American accent and polish her second language.
"The play has a lot of combined fairytale and reality," said Ashley DeMoville, the Director and Advisor of the drama department at SFCC. "It was a challenge to bring mystique and fantasy onstage with a fantastical and concrete set."
The play is challenging for everyone involved to put on, as it blurs the line between fairytale and reality, frequently wavering across the line between those dimensions.
"I was blessed with a great cast, and have had many moments of surprise," said DeMoville. "It's the little interactions… the fairytale becoming reality, the boyfriend becoming the bear, these little moments."
Freedom within a play, when dealing with character design, is hard to come by, but within this play, the actors have been able to create their own characters. Kiara White plays Katya in the production, who happens to be one of the leads.
"The director gives you more freedom where it comes to exploring your character," said White. "She [the director] lets you do something, if it's good, she'll say so, if it's bad, she'll tweak it."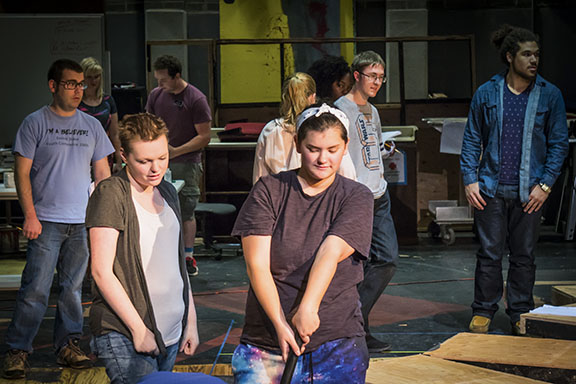 The freedom that the director extended to the actors, extended also to the stage crew, including the assistant stage manager, Curran Bergeman.
"My favorite part of this production was letting my creativity run wild," said Burgeman. "Putting my ideas through Ashley, and seeing a couple get put into action in the production."
Despite the freedom assigned to the actors and stage crew, they worked together really well. "It all flowed together real nicely for us," said Bergeman.
Show dates:
Nov. 9-12 and 16-19
Times:
Thursday-Saturday 7:30 p.m. Sunday 2 p.m.
Location: Spartan Theatre
Price:
Free – CCS Students
$10 – General Admission
$ 5 – Senior (+60), military, CCS employees, and non-CCS students