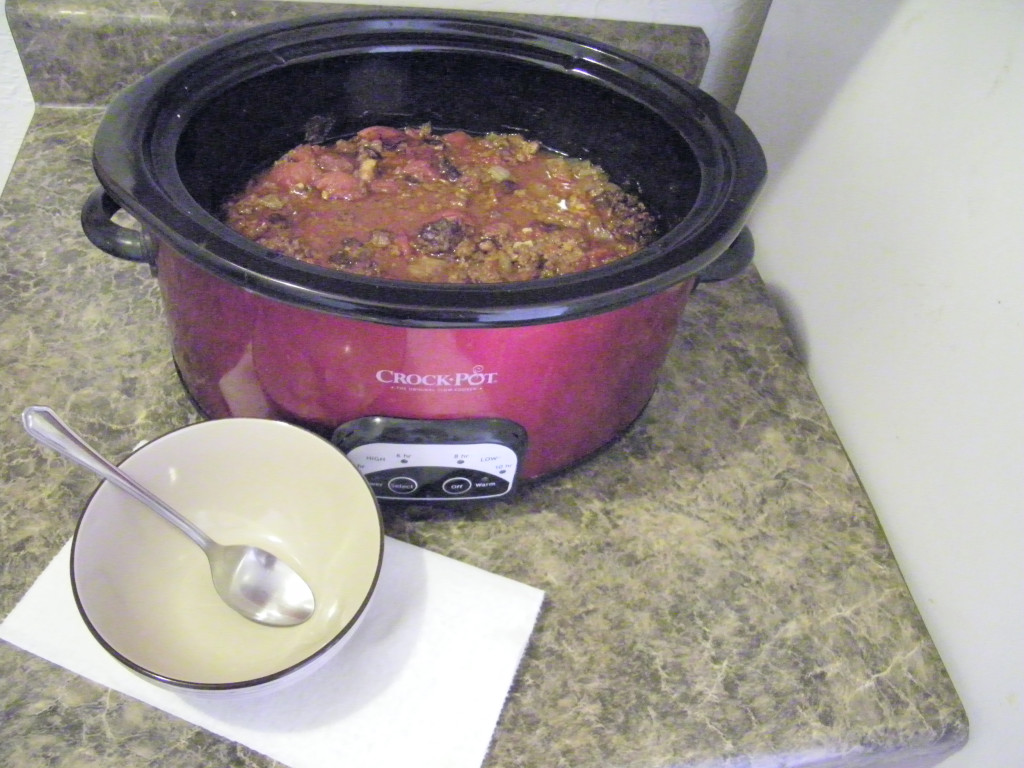 By Ron Ford,
You have classes all day and your job in the evening. You don't have time to cook dinner in between. What can you do?
You could grab a greasy burger on your way, or you could prepare this simple recipe in your crock pot the night before. It only takes 15 minutes. Then, refrigerate the covered crock overnight. Take the crock out in the morning before you go to school, put it back in the cooker, and plug it in. Then come home hours later to the smell of hot, delicious chili, ready to be devoured.
Ingredients:
2 lbs. ground beef or turkey

1 large onion, chopped

2 minced cloves of garlic

2 Tbsp. chili powder

1/2 tsp. salt

1/2 tsp. pepper

1 1/2 tsp. ground cumin

15.5 oz. can of kidney beans (undrained)

14 1/2 oz. can of diced tomatoes (undrained)

15 oz. can of tomato sauce

10 3/4 oz. can of Rotel tomatoes (undrained)
Makes 4 servings
Cook time
Three hours at least, the longer the better.
Directions:
Cook the ground meat with the chopped onion on medium heat. Crumble the meat as it cooks. When thoroughly cooked, drain the fat.

2. Coat the inside of your crockpot with cooking spray. Put the meat and onions in the pot with the rest of the ingredients.

3. To cook your chili, set the slow cooker for six hours, and go about your day. Dinner will be waiting when you get back.