SFCC has appointed Darren Pitcher as the school's new interim president.
Pitcher currently serves as SFCC's vice president of student services and student learning, and will serve as the acting president of SFCC during the 2017-18 academic year, effective July 1. The decision was announced by Chancellor Christine Johnson the morning of May 11 through a staff-wide email.
"I am excited and humbled to be chosen as acting President of SFCC. SFCC is a great place with extraordinary people," said Pitcher. "It will be a pleasure to serve faculty, staff, and students this coming year."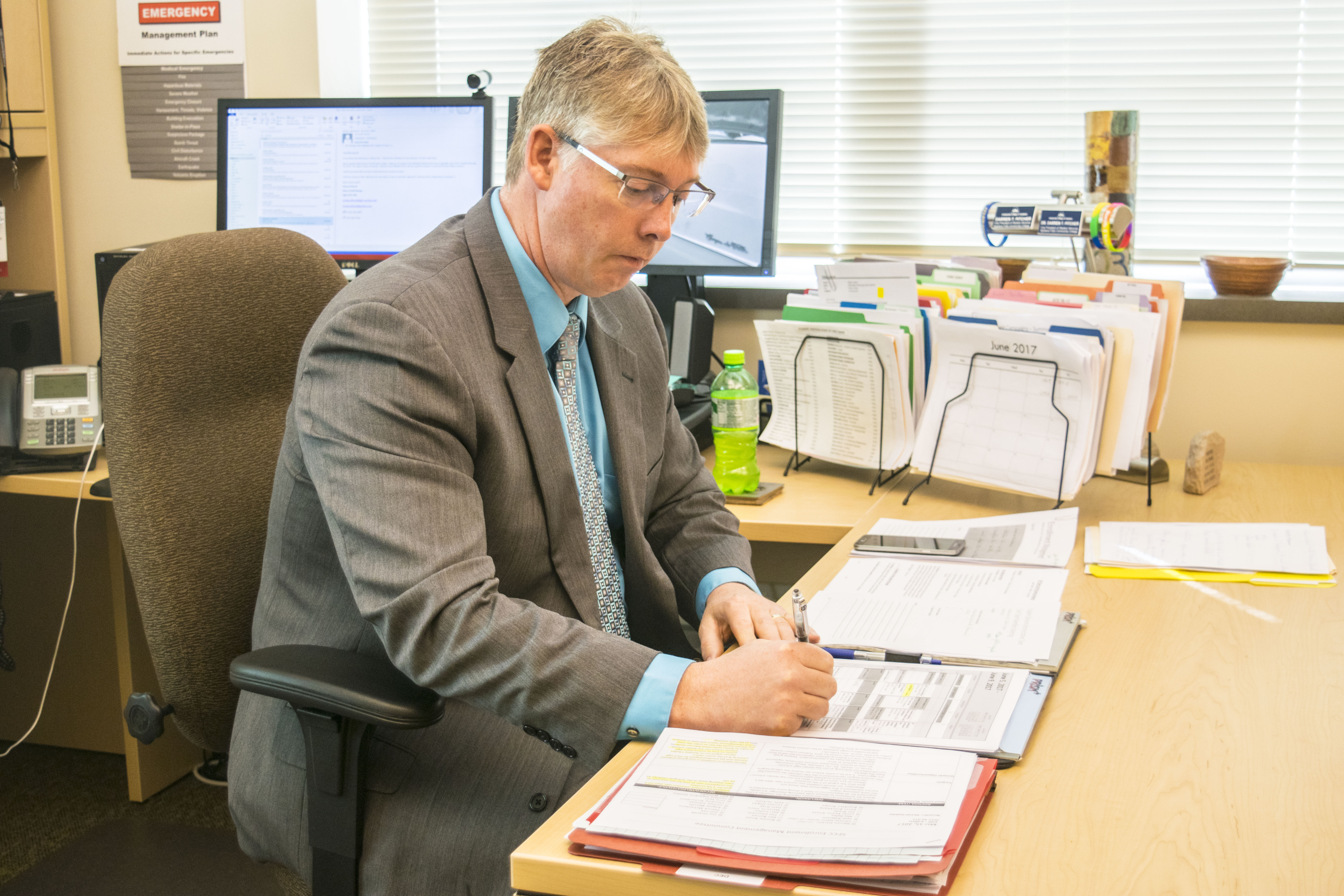 Pitcher announced on May 11 that Chrissy Davis Jones will be taking over his position as acting vice president of student services. This transition will also become effective July 1.
"Dr. Chrissy Davis Jones will do a great job as acting vice president of student services," said Pitcher. "She is passionate about student success and was a natural choice to lead the division this coming year."
Since 2010, Davis Jones has served as associate dean of student development and recently as dean of student support services.
"Dr. Pitcher has been here almost as long as I have, and I think he's well prepared to take over the acting position," said Janet Gullickson, current SFCC president. "I think he's up to this job and I'm looking forward to what he will do in his leadership role."
Pitcher will hold this position for one year. The formal process to appoint a permanent college president will begin in January. Preparation for the process will begin as early as November. The search for a permanent president will b e conducted nationwide. Pitcher will be eligible to apply for the position.
"Dr. Pitcher provides continuity to SFCC," said Chancellor Christine Johnson. "He has vast experience as VP of student services and VP of instruction, a dual VP role".
Pitcher has an associate of science from Miles Community College along with a bachelor's degree from Montana State. He also has a master's degree from Fielding Graduate University and an educational doctoral degree from Fielding Graduate University.
"It's a very formal process nominated by different parts of the organization," said Johnson. "We identify the profile and experience the college is looking for".
An organization made up of several representatives as well as a chairman selected by Chancellor Christine Johnson will be responsible for selecting the permanent president.
"I really would like the wonderful culture of the falls to continue the cultural welcoming, the emphasis on welcoming, the emphasis on student completion," said Gullikson. "I would hope whoever comes in the next decades does that."