The CCS Volleyball team have finished the regular season with a spot ensured for them in Northwest Athletic Conference (NWAC) postseason.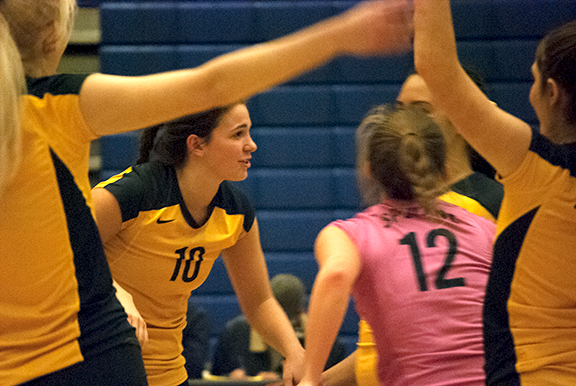 The team has had a lot of success this season and a large amount of that is thanks to Kendall Collins. The sophomore setter has lead the team to a win-loss record of 30-9 overall and a 9-5 record in conference play.
"She's a great leader," said Joelle Mahowald, freshman middle hitter. "She always leaves everything out on the court."
Out of the team's 480 assists, Collins has 419.
In volleyball, an assist is awarded to the player that passes or sets a ball to a player who
successfully attacks the ball for a kill.
"She's a super selfless player" Mahowald said, "She's all over the court, she's pretty aggressive
out there."
All while leading the team in assists, she is also working towards assisting in the future outside
of sports.
"I'm studying biology," Collins said. "I want to go into medical research."
But at the moment, Collins is hoping to still play volleyball after CCS.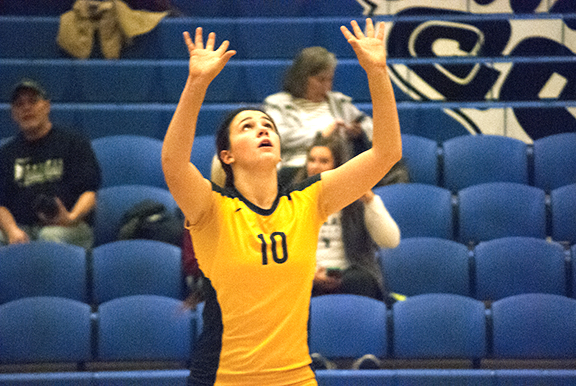 "I'm looking at a couple schools right now," Collins said. "I'm looking at PLU(Pacific Lutheran College) and UPS(University of Puget Sound.) I want to keep playing volleyball."
Collins and the Sasquatch volleyball team will play in the playoffs in Tacoma, WA at the Greater Tacoma Convention and Trade Center. The playoffs will occur over the weekend of Nov. 16-19.