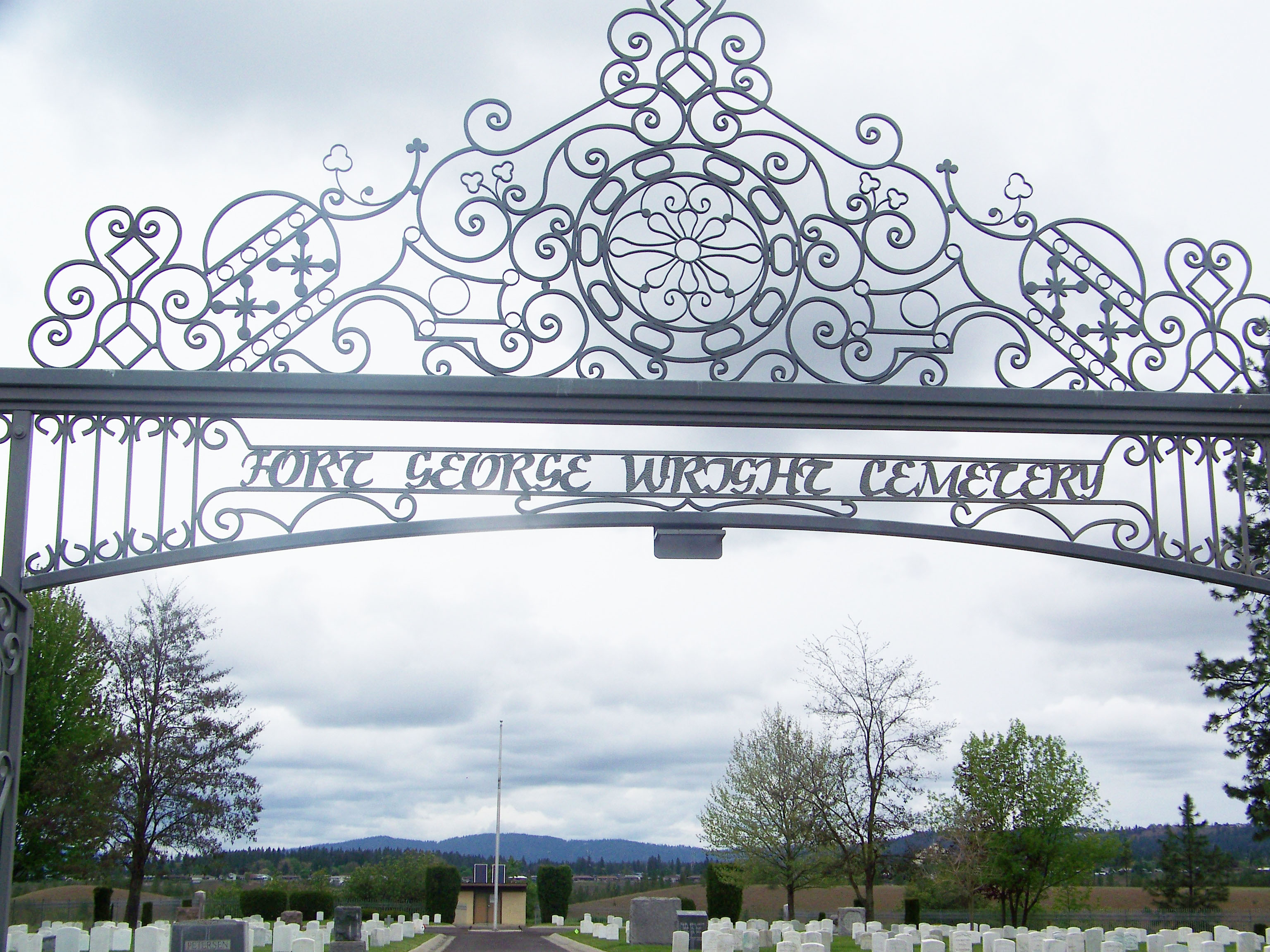 The history of SFCC's grounds is a long and storied one, from public park to military base, and finally the campus it is today.
Fort George Wright, the site on which both SFCC and Mukogawa Fort Wright Institute sit today was first established 121 years ago.
The structures name comes from General George Wright, an officer during both the Civil and Indian Wars in the Washington territory. The fort itself was built to replace three others: Fort Spokane in Davenport, Fort Walla Walla in Walla Walla, and Fort Sherman in Coeur d'Alene due to building decay.
In 1895, residents of Spokane purchased the area known as Twickenham Park and then deeded it to the city, this land would later become Fort George Wright.
Fort George Wright was used for military purposes until 1957 when the city declared it surplus and gave educational facilities priority to purchase the property.
"The Army had never expanded the fort as much as the community of Spokane had hoped," said Larry Cebula, professor of history at Eastern Washington University, assistant digital archivist at Washington State Archives.
Fort George Wright has gone through many hands in its history, first as a military base, then a small local college, japanese academy, and finally SFCC.
"Spokanites had imaged the fort would contain 1/25th of the entire US Army, it only ever managed to house about half a regiment (roughly 500 men)," said Lee Nilsson, open source intelligence analyst at US Department of State and professor at EWU, in his article Welcome to Historic Fort George Wright.
Some of the land was used for Spokane Falls Community College in 1960 while the Sisters of the Holy Names purchased a portion for the relocation of their Holy Names College. In 1963 Holy Names College was renamed Fort Wright College and operated until 1982 when it closed its doors. In 1968, St. Michael's Mission, a building dating from 1882, was moved to the Fort Wright Campus.
Finally, in 1990, during serious financial difficulties, Mukogawa Women's Academy, a Japanese girls' college purchased the land. Mukogawa still manages a majority of the historical military base.
Spokane Falls Community College later purchased a large section of the former post, leveling all of the original structures.
"Mukogawa Fort Wright Institute was granted a total agency exemption from the Washington Degree Authorization Act in March 1990, and in September 1994, MFWI became a branch campus for Mukogawa Women's University," per the Mukogawa Fort Wright Institute website.
In the years between 1990 and 2000, the existing buildings have been restored and renovated and in 1994 a new library was constructed.
The SFCC campus is now a site of learning and cultural exchange, as well as a popular venue for meetings, weddings, and other functions for the community of Spokane.