FIRST FRIDAY FEATURES ARTWORK IN DOWNTOWN SPOKANE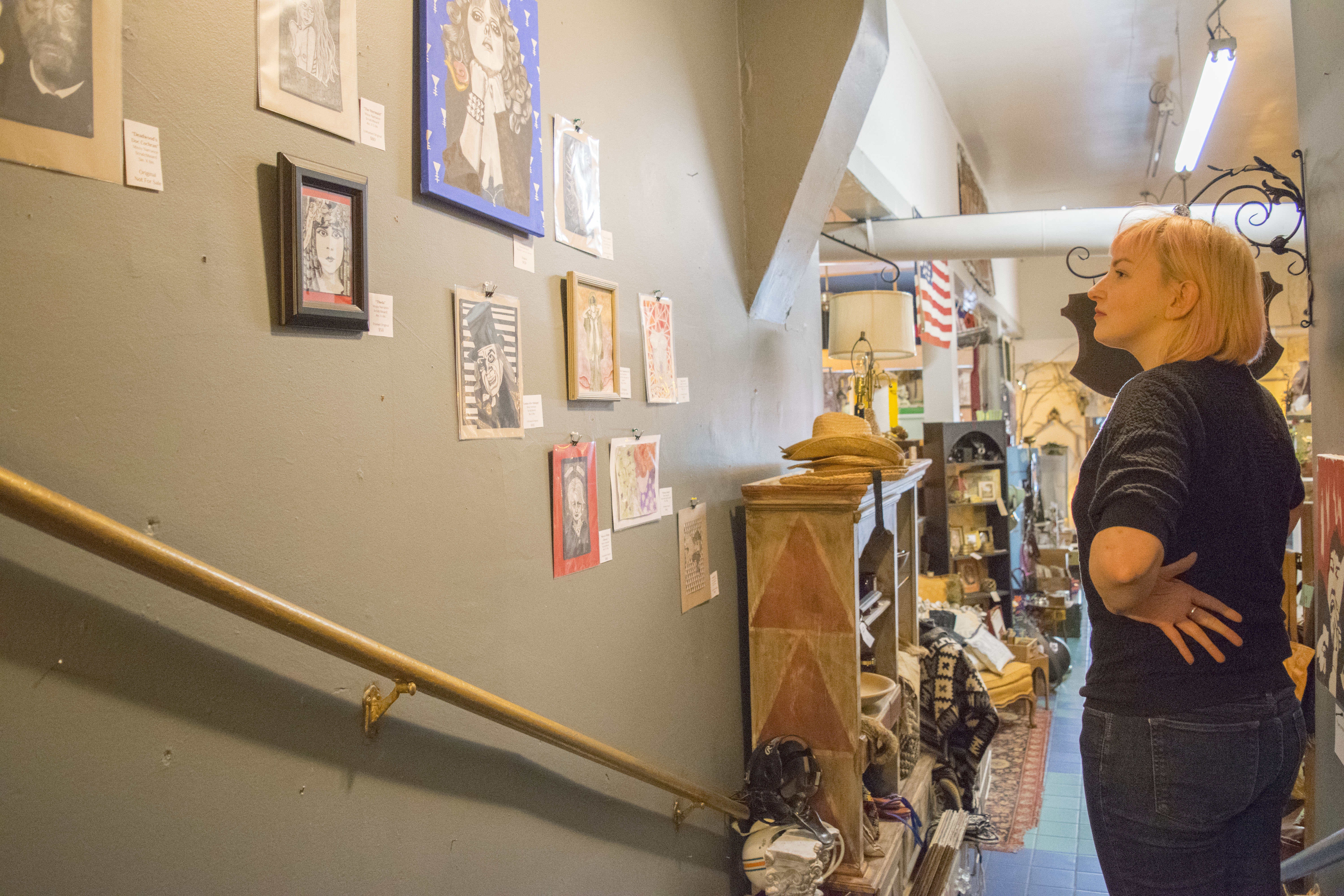 The art district of Spokane gives exposure to both the arts and retail shops every month in an event taking place throughout downtown Spokane.
The event works to shine some light onto the city's creative side. Every first Friday of each month, excluding February and October, First Friday stretches throughout bars, retail shops, and music venues around Kendall Yards and downtown Spokane. Almost every venue is open from 5 p.m. until 8 p.m. The Downtown Spokane Business Improvement District along with the Spokane Arts Commission arrange local artists and some special guests from across the state to participate in the shows.
"It's wonderful to see how many people come out and support all the community's arts," said Kathryn Routon, a First Friday regular.
The Spokane Symphony and Annie Matlow, former director of the Spokane Partnership, decided that a previous popular event, Live After 5, had more potential. Instead of only music performances every Thursday, they decided to collaborate with local art exhibits and create a new event, First Friday.
People that attend First Friday have the opportunity to walk away with a new experience and appreciation for the arts, and are able to see where local art is showcased even when First Friday isn't taking place.
"We kind of morphed it all together so that the art galleries, the Live After 5 people and others started working together," said arts director Karen Mobley, in an August 2011 article on the Greater Spokane Incorporated website.
First Friday gives local artists a chance to expose their work to Spokane.
Different venues host a wide variety of exhibits such as visual or vocal artists sharing a space, to mixed media and open-mic poetry. Over fifty different businesses regularly participate in the event. This is one of the events that is completely free! That is, unless you decide to have food or a drink, although most venues have specials to offer.
"The Bozzi Gallery in Downtown Spokane has a lot of beautiful work from a wide variety of local artists," said Missy Narrance, local artist. "Garageland usually puts up some wonderful artists."
Narrance recently showcased her artwork last month with fellow artist Ryan Tucker at Chosen Vintage, a used antique and consignment shop on Main Avenue. She is a portrait artist who enjoys experimenting with different mediums and says that First Friday is a great celebration of an artist's hard work.
The Downtown Spokane website has handy tools to plan your night. Featured routes can be viewed online and filtered by terms like "kid friendly", "never before seen" and even a "brews" option. Learn more about First Friday online at http://www.downtownspokane.org/first-friday.