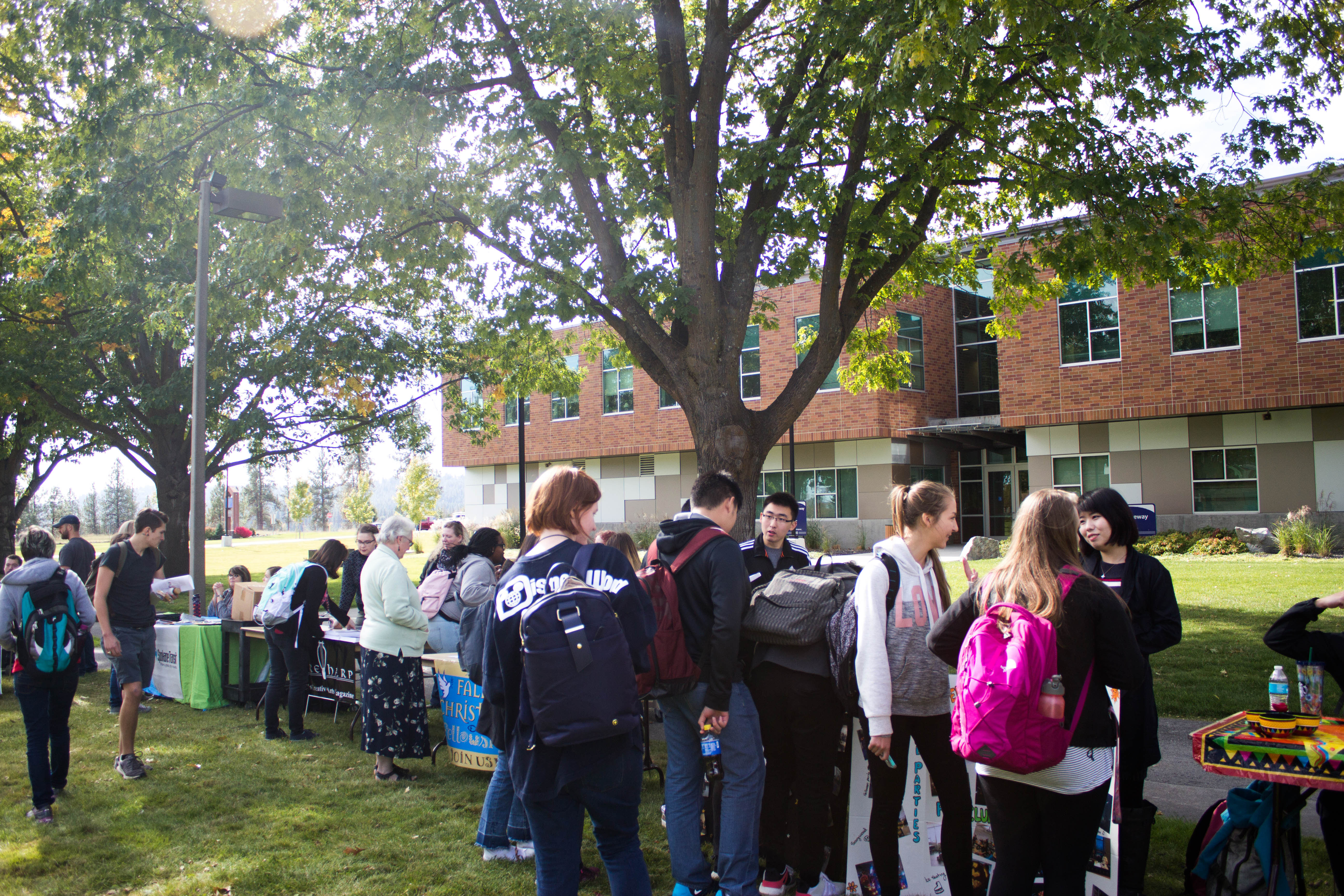 Club​ ​Day​ ​on​ ​October​ ​4th​ ​was​ ​a​ ​great​ ​social​ ​event​ ​that​ ​brought​ ​students​ ​together​ ​at SFCC.​ ​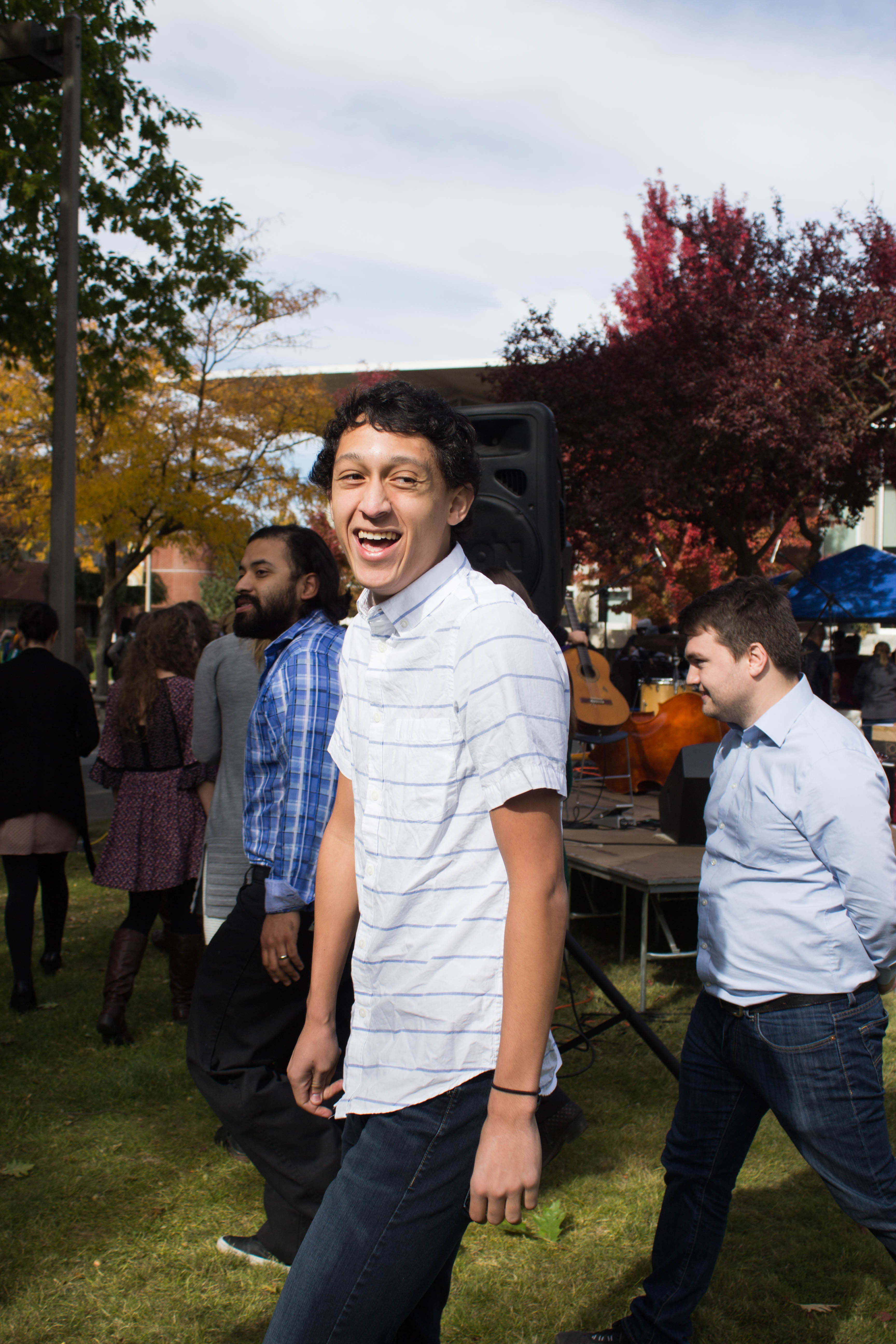 People​ ​that​ ​attended​ ​were​ ​able​ ​to​ ​find​ ​a​ ​place​ ​where​ ​they​ ​felt​ ​they​ ​fit​ ​in,​ ​whether​ ​that was​ ​talking​ ​with​ ​someone​ ​that​ ​they​ ​knew,​ ​or​ ​meeting​ ​someone​ ​new.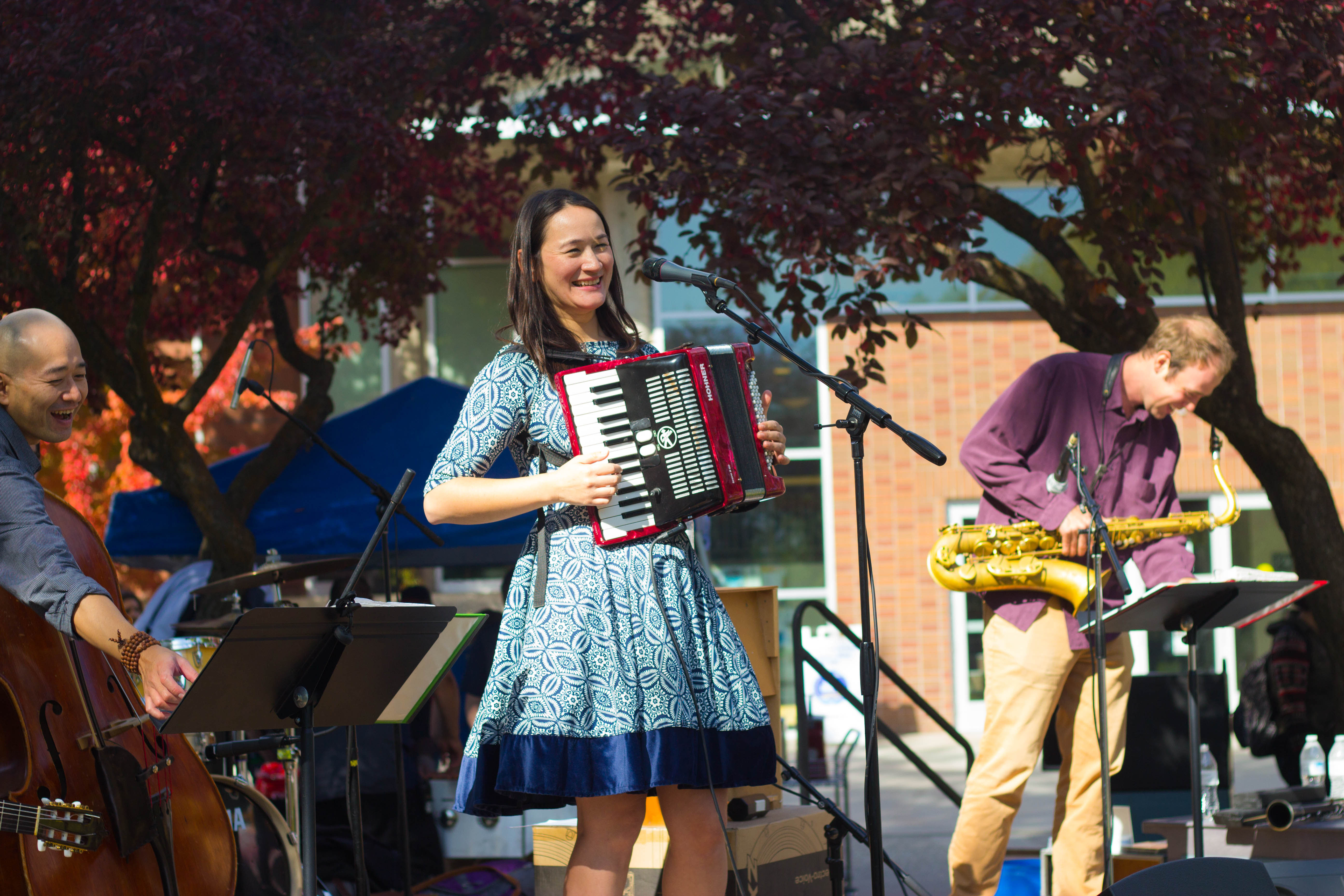 The​ ​atmosphere​ ​of​ ​the​ ​event​ ​was​ ​full​ ​of​ ​positive​ ​energy​ ​as​ ​people​ ​met​ ​each​ ​other​ ​and found​ ​clubs​ ​that​ ​spiked​ ​their​ ​interest.
French​ ​music​ ​filled​ ​the​ ​air​ ​throughout​ ​the​ ​afternoon,​ ​sang​ ​by​ ​a​ ​woman​ ​with​ ​an​ ​accordion and​ ​her​ ​band​ ​of​ ​equally​ ​impressive​ ​musicians.​ ​The​ ​National​ ​Anthem​ ​was​ ​sang​ ​by​ ​an​ ​acappella choral​ ​group​ ​at​ ​the​ ​beginning​ ​of​ ​the​ ​event. ​ ​
There​ ​were​ ​free​ ​hot​ ​dogs,​ ​making​ ​for​ ​an​ ​atmosphere​ ​of​ ​excitement​ ​despite​ ​for​ ​the enormous​ ​line​ ​for​ ​those​ ​that​ ​braved​ ​the​ ​waiting​ ​aspect.
Most​ ​of​ ​all,​ ​many​ ​clubs​ ​were​ ​represented​ ​at​ ​this​ ​event,​ ​all​ ​the​ ​way​ ​from​ ​Armed​ ​Forces Veterans​ ​Association​ ​to​ ​the​ ​many​ ​clubs​ ​in​ ​the​ ​Mosaic​ ​room​ ​like​ ​Latinos​ ​Unidos​ ​and​ ​Black Student​ ​Union
Even​ ​though​ ​Club​ ​Day​ ​is​ ​long​ ​gone​ ​by​ ​now,​ ​It​ ​isn't​ ​too​ ​late​ ​to​ ​join​ ​a​ ​club.​ ​All​ ​of​ ​SFCC's clubs​ ​can​ ​be​ ​found​ ​on​ ​the​ ​CCS​ ​Website​ ​with​ ​information​ ​like​ ​the​ ​location,​ ​times,​ ​and​ ​contact information​ ​for​ ​each​ ​club​ ​throughout​ ​the​ ​year.